Buy Tyres Online - How It Works
Buying tyres and garage services in three simple steps
Step 1
Find Your Tyres
Use your registration number or your tyre size to search our stock for the right tyre for your car, 4x4 or SUV. We have access to a vast stock of budget, mid-range and premium tyres.
Step 2
Additional Services
Once you've added your tyres to your shopping basket you can add any of our additional services.
Step 3
Checkout
Choose your fitting date/time and confirm your contact details and you're done. You only pay when the work is done and you're happy with it.
B & B Autocare Limited
B & B Autocare Limited are Limited is a local tyre supply and fitting centre serving Blantyre, Glasgow and the surrounding area. Offering personal service and local knowledge along with an excellent range of tyre brands to suit all pockets and vehicles.
As well as tyres we also offer wheel balancing and tracking.
CloseYou can use this website to book your tyres or pop in and see us if you're not sure what you want and would like some advice.
You only pay when we have fitted the tyres to your vehicle – we don't take payments upfront, when you are happy that the tyres are fitted to your vehicle, we will take payment at our garage.
Which is the right tyre for me?
We understand that you might have a budget and are looking for a cheap tyre, or you might be travelling long distances and want tyre that will wear a little longer that is affordable, so if you are unsure which product is best to suit your needs, then we are here to help, call us on 01698 822548.
We are the sole and exclusive supplier of Sumitomo Tyres in Blantyre, Glasgow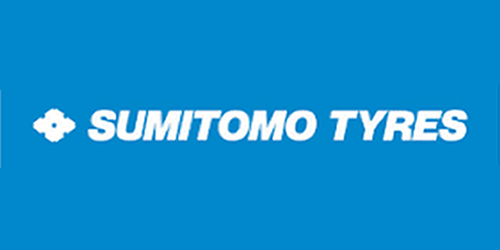 Sumitomo Tyres is the premium export tyre of Sumitomo Rubber Industries Ltd. Sumitomo Tyres has earned an enviable reputation for innovative design, precision engineering and superior quality.
Sumitomo Tyres combine precision engineering and superior quality that has seen them achieve success in some of the most demanding export markets worldwide, including the highly competitive North American market.
Sumitomo Rubber brings over 100 years of technical expertise and manufacturing experience to Europe, backed by the global reputation and resources of the Sumitomo Group, one of the most influential business conglomerates in the world.
Repairs
Making sure your vehicle is in top condition. Start by using our online booking form.
Servicing
We offer a choice of essential car care services with full and interim servicing.
What our customers think
"I got my exhaust attended to at B&B autocade today. This is a garage I like. I especially like the fact that this garage is lady friendly, they won't try to con you because you are female. They are extremely trustworthy. I strongly recommend them. ??"
"Service and workers were all fantastic. Especially Jim. "
"Quick service as always"